Choosing a career after completing 12th standard can be an overwhelming task, with a multitude of options available in various fields. The decision made at this stage can have a significant impact on an available in various fields. The decision made at this stage can have a significant impact on an individual's professional and personal life.
With the ever-changing job market and the emergence of new fields, it becomes important for students to be aware of the various career options available to them. This blog aims to provide guidance and insights into some of the popular and emerging career options for students after completing their 12th standard.
Whether it's pursuing a traditional career path or exploring new-age professions, this blog will help students make informed decisions about their future.
Engineering is a popular career option among students who have completed their 12th standard or equivalent examination with PCM. Generally, students who have a strong aptitude for mathematics and science subjects and a keen interest in technology and innovation can pursue engineering after 12th. Additionally, students who enjoy problem-solving, and critical thinking, and have a natural curiosity towards how things work, can also excel in the field of engineering.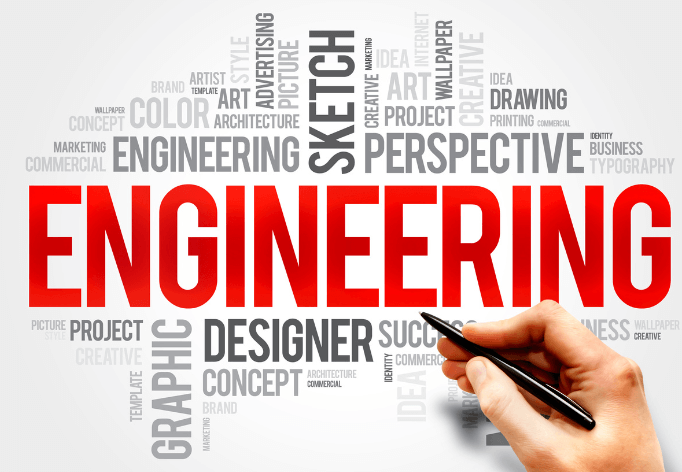 Students who have completed their 12th standard in the science stream (Biology, Physics and Chemistry) are eligible to pursue a medical career. They can take various entrance exams such as NEET, AIIMS entrance exam or other state-level medical entrance exams to get admission to medical colleges. However, it is important to note that pursuing a medical career requires a great deal of dedication, hard work and commitment as it involves a long and rigorous training process. Students should carefully consider their interests, abilities and career goals before deciding to pursue a medical career after 12th.
Forensic science is a fascinating field that involves the application of scientific principles and techniques to solve crimes and investigate the cause of accidents and deaths. Students who are interested in pursuing a career in Forensic science after 12th in India should have a strong foundation in science subjects such as biology, chemistry and physics. They should possess critical thinking, problem-solving and analytical skills, attention to detail, and interest in law enforcement and criminal justice. They should also possess critical thinking, problem-solving and analytical skills, attention to detail,and an interest in law enforcement and criminal justice. A degree or diploma in forensic science or a related field is required to enter this profession, and postgraduate studies may also be necessary for career advancement. A career in forensic science can be both challenging and rewarding and offers opportunities to work with law enforcement agencies, government organizations and private companies.
Law is a highly respected and rewarding career option after the 12th. With a growing demand for legal professionals in the country, pursuing a law degree can open up various career paths, including litigation, corporate law, legal consultancy, and government services. After completing a 5-year integrated law degree program or a 3 year LLB program, one can appear for the Bar Council of India (BCI) exam to obtain a license to practice law in India. The legal profession offers diverse opportunities to work in both the private and public sectors, with the potential for a lucrative income and professional growth. Additionally, pursuing a career in law can also provide a platform for social activism and public service.
Entrepreneurship is a career option that has gained popularity among young students in India. With the growth of the startup ecosystem and government initiatives to promote entrepreneurship, many students are considering entrepreneurship as a viable career option after the 12th. Becoming an entrepreneur allows individuals to create careers on their own paths, pursue their passion, and build something of their own. However, entrepreneurship also requires a lot of hard work, dedication and perseverance. It involves taking risks, facing challenges, and being willing to learn from failures. Students can opt for a BA Entrepreneurship, a Bachelor of International Management or Bachelor of Arts (Hons) in Business Management provided by different universities.
Aviation courses after the 12th include Commercial Pilot Training, Aircraft Maintenance Engineering and Airport Management. These courses offer a comprehensive understanding of aviation and prepare students for a career in this field. In addition, there are various job opportunities available in the aviation industry, such as pilots, air traffic controllers, aircraft maintenance engineers, and ground staff. Students can opt for a B.Tech, BBA or BSc course related to Aviation.
To pursue a career in aviation, one must have a strong educational background in science and mathematics, as well as excellent communication and problem-solving skills. Additionally, one must undergo rigorous training and obtain the necessary licenses and certifications to work in the aviation industry.
Digital Marketing is an emerging career that involves promoting and selling products or services using digital channels like search engines, social media platforms, email and mobile applications. With the increasing usage of the internet, digital marketing has become an integral part of every business. It offers a wide range of opportunities to students who are interested in marketing and advertising. A career in digital marketing offers various roles such as Digital Marketing Manager, SEO Specialist, Social Media Manager, Content Marketing Manager, and more. Digital marketing is a field that is constantly evolving and it requires individuals who are creative, analytical and can think out of the box. With the right skills and knowledge, a career in digital marketing can be a lucrative and fulfilling option for students. Digital House Academy offers one of the best digital marketing courses in both online and offline modes.
Data Analytics is a promising career option for students after completing their 12th. With the growing importance of data in every industry, the demand for skilled data analysis is on the rise. Data Analytics involves collecting, organizing, analyzing and interpreting large amounts of data to gain insights and make informed decisions. It requires a strong foundation in mathematics, statistics and programming languages. Pursuing a career in Data Analytics can lead to job opportunities in various sectors, such as IT, finance, healthcare, marketing and E-commerce. With the right education and training, students can develop their analytical and problem-solving skills to excel in this field.
In conclusion, the career options available to students after 12th are vast and varied. From traditional fields like engineering and medicine to newer and emerging options like digital marketing, data science and artificial intelligence , there is something for everyone. It is essential for students to identify their interests, strengths and weaknesses and make informed decisions about their future. They should also explore different career paths, research industry trends and requirements, and seek guidance from mentors and experts to make the right choice.With hard work, dedication and a positive attitude, any career can be rewarding and fulfilling. The key is to follow one's passion and strive for excellence in whatever path one chooses to pursue.