In the digital age, where technology has become an integral part of our lives, businesses are rapidly adapting to the changing landscape by embracing digital marketing strategies. With the increasing number of internet users, the shift towards online platforms has created a new paradigm for businesses to connect, engage, and promote their products or services. This blog explores how businesses have changed and evolved to leverage the power of digital marketing in today's fast-paced world. Traditional marketing methods had limitations in terms of reach and targeting. However, with digital marketing, businesses can now extend their reach to a global audience instead of just Kozhikode or Kerala.
In the digital age, effective marketing strategies are essential for small businesses in Kozhikode, Kerala to thrive and reach their target audience. With the advent of digital marketing, businesses can leverage various online platforms to build brand awareness, engage with customers, and drive sales.
This blog post aims to provide valuable insights and tips for small business owners in Kozhikode to effectively market their ventures using digital marketing techniques.
Define Your Target Audience
The first step in any marketing campaign is to clearly define your target audience. Understanding the demographics, interests, and online behaviours of your potential customers in Kozhikode will help you tailor your digital marketing efforts and deliver targeted messages that resonate with them.
Build a Professional Website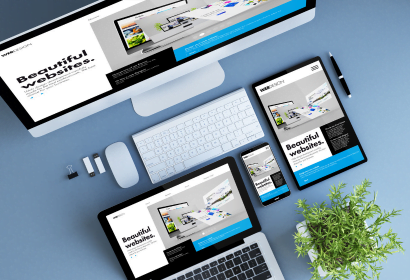 A well-designed and user-friendly website is the foundation of your digital marketing strategy. Make sure your website is mobile-responsive, loads quickly, and showcases your products or services effectively. Include clear calls-to-action (CTAs), contact information, and customer testimonials to enhance credibility.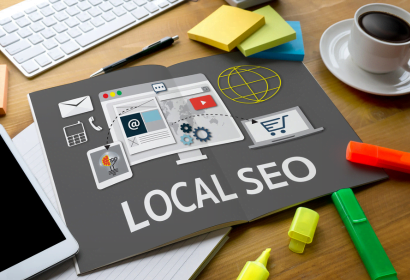 For small businesses in Kozhikode, Kerala optimizing your online presence for local search engine optimization (SEO) is crucial. Claim and optimize your Google My Business listing, include relevant keywords in your website content and ensure consistent NAP (Name, Address, Phone number) information across online directories. This will help improve your visibility in local search results.
Social media platforms like Facebook and Instagram are powerful tools for reaching and engaging with your target audience. Create business profiles on relevant platforms, post regularly with engaging content, and interact with your followers. Consider running paid advertising campaigns to amplify your reach and target specific demographics.
Developing and sharing valuable content is an effective way to build brand authority and engage with your audience. Create a blog on your website and regularly publish articles, guides, or videos that offer useful information related to your industry or niche. Share this content on social media and promote it through email newsletters to drive traffic to your website.
Build an email list of customers and prospects in Kerala and send them regular newsletters or updates. Personalise your emails and offer exclusive deals, promotions, or relevant information to keep your audience engaged. Use email marketing tools to automate campaigns, segment your audience, and track the effectiveness of your efforts.
Consider allocating a portion of your marketing budget to online advertising. Platforms like Google Ads and Facebook Ads offer targeted advertising options that allow you to reach specific demographics in Kozhikode, Kerala. Experiment with different ad formats, keywords, and targeting options to optimize your campaigns for better results.
Leverage the power of influencers in Kerala to promote your products or services. Identify local influencers or bloggers whose audience aligns with your target market, and collaborate with them to create sponsored content or host giveaways. Influencers can help you expand your reach and build trust among your followers.
Online Reviews and Reputation Management
Encourage satisfied customers to leave reviews on platforms like Google, Facebook, or relevant industry-specific review sites. Positive reviews can significantly impact your online reputation and attract new customers. Respond promptly to both positive and negative reviews to show that you value customer feedback and are committed to addressing any concerns.
Track and Analyze Results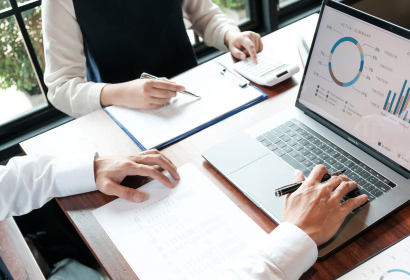 Implement web analytics tools like Google Analytics to track the performance of your digital marketing efforts. Monitor website traffic, conversion rates, social media engagement, and other relevant metrics. Analyze the data to identify areas of improvement and make informed decisions for future marketing campaigns.
In conclusion, implementing effective digital marketing strategies is crucial for small businesses in Kozhikode, Kerala to thrive in today's competitive landscape. By following the best tips outlined in this blog, small business owners can leverage the power of digital platforms to expand their reach, engage with their target audience, and drive meaningful growth.
From creating a strong online presence to utilizing social media channels, optimizing SEO, and investing in paid advertising, these strategies can help small businesses in Kozhikode establish their brand, increase their visibility, and ultimately achieve their marketing goals. With the right approach and consistent efforts, small businesses can unlock the vast potential of digital marketing and position themselves for long-term success in the dynamic marketplace of Kozhikode, Kerala.